Material-UI
Mira Pro – Admin & Dashboard Template [React]
Mira Pro - React Admin & Dashboard Template is a responsive administrator dashboard built for everyone who wants to build web apps on top of Material-UI and React.
Live demo
Purchase $69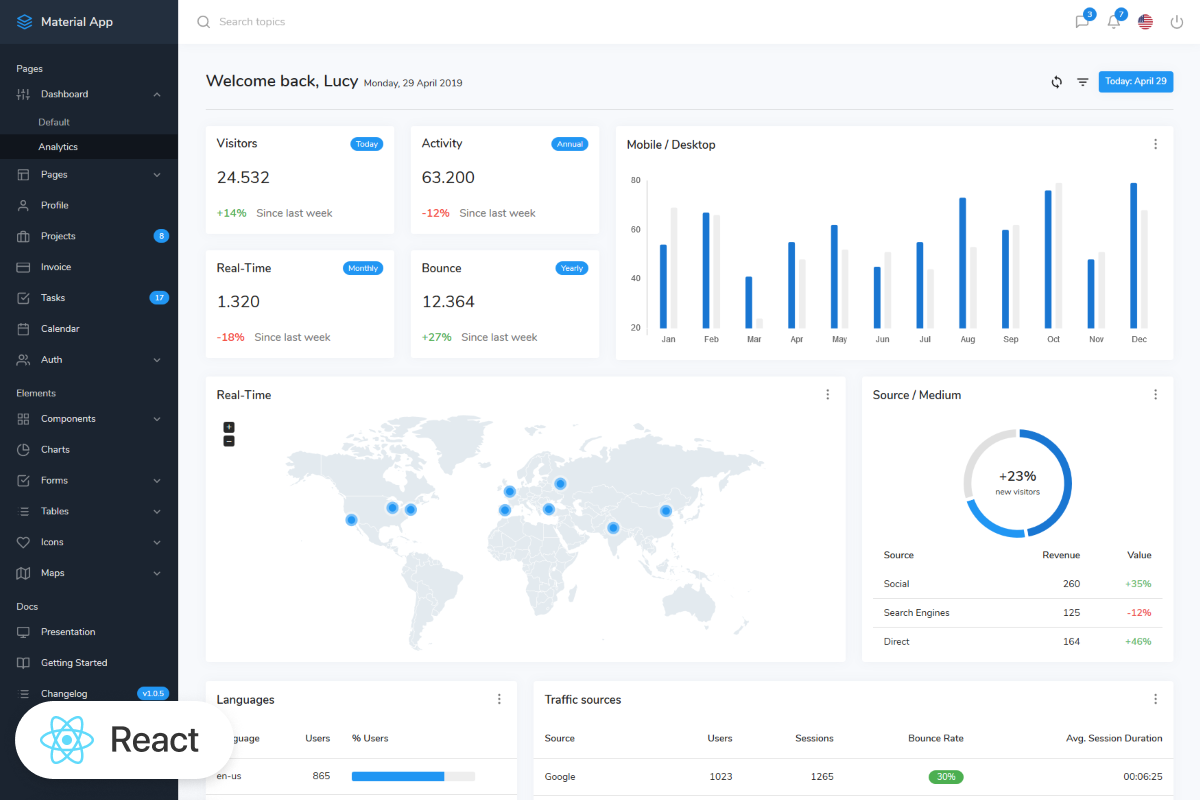 Features you'll love
A responsive dashboard built for everyone who wants to create webapps on top of .
Customizable
You don't need to be an expert to customize our themes. Our code is very readable and well documented.
Fully Responsive
With mobile, tablet & desktop support it doesn't matter what device you're using. AppStack is responsive in all browsers.
Dev-to-dev Support
Our themes are supported by specialists who provide quick and effective support. Usually an email reply takes <24h.
Cross Browser
Our themes are working perfectly with: Chrome, Firefox, Safari, Opera and IE 11+. We're working hard to support them.
Clean Code
We strictly follow Material-UI's guidelines to make your integration as easy as possible. All code is handwritten.
Regular Updates
From time to time you'll receive an update containing new components, improvements and bugfixes.